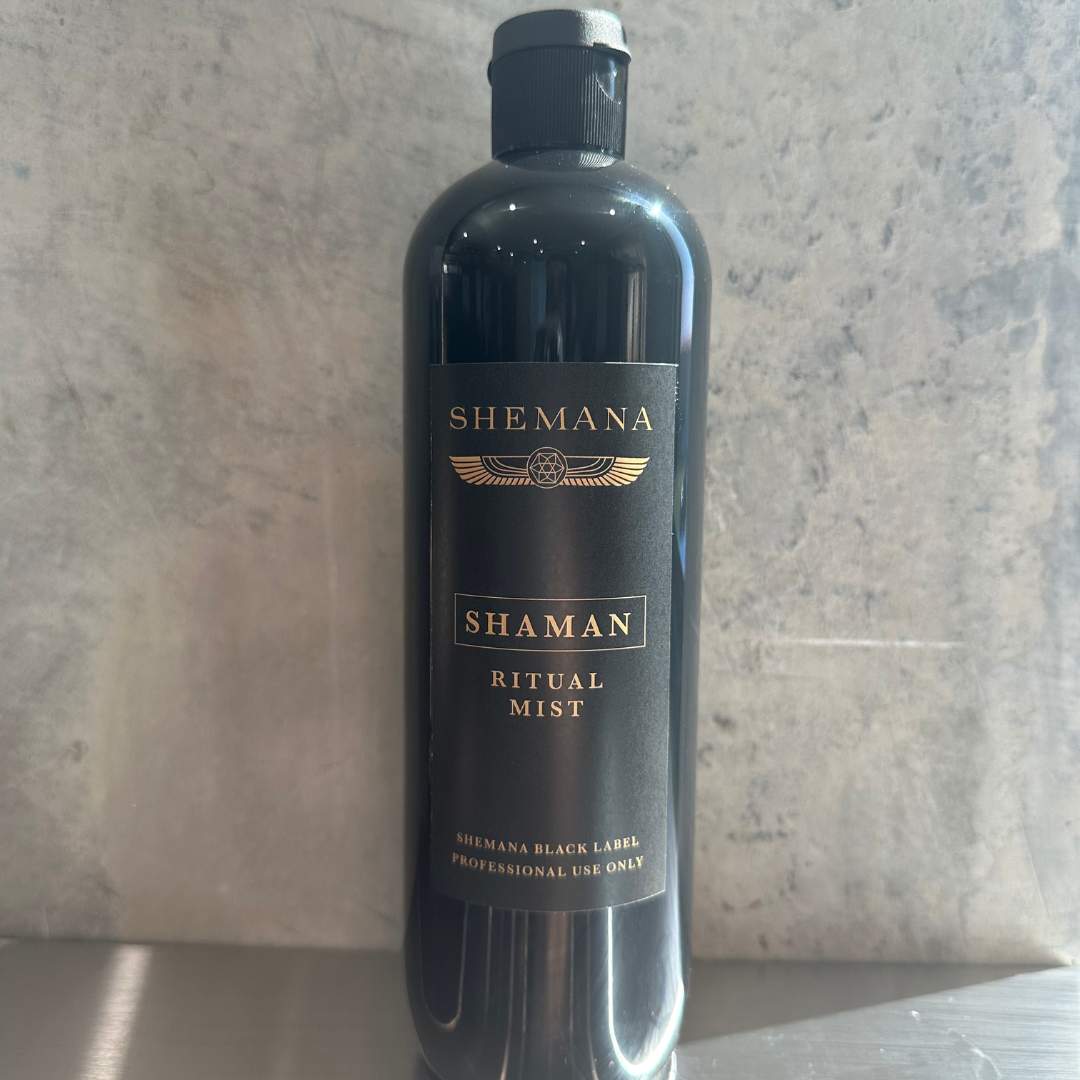 Professional SHAMAN Ritual - Aura & Atmosphere Mist - 500ml
Designed to anchor your higher self into daily reality. This sacred ritual tool is a sensory journey of the deep spicy woody scent of Cedarwood & Juniper with the delicate lift of Rose and Vanilla.
Activated with a remedy of Crystal and Wildflower Essences to enhance a grounded connection to Earth and open a channel to higher levels of consciousness. 
Use as a body mist & room spray to align your auric field and enhance your atmosphere.
A powerful activator for manifestation practices, connecting to a source of limitless guidance and anchoring it into your life.
Deepen group ceremony gatherings with this support tool, facilitating dynamic harmony and opening a link to the universal mind.
Natural plant-based ingredients- Vegan Friendly - Cruelty Free - Handmade in Australia
500ml bottle + Mist spray