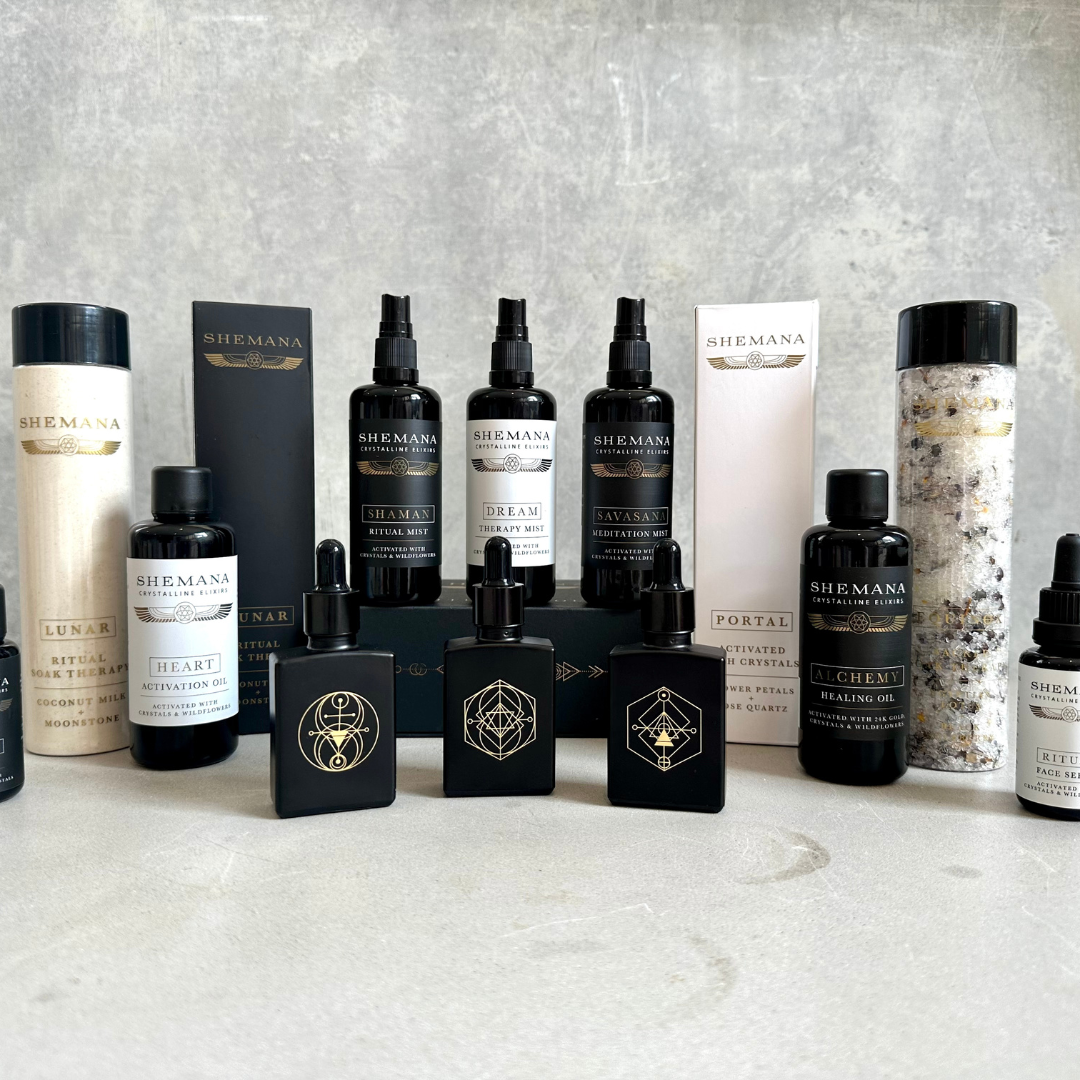 Tier 3 Package - The Full Range
We are pleased to offer our full range of high-quality Shemana products at a wholesale price. Our comprehensive collection is meticulously crafted to cater to various needs and modalities. Each product is formulated with premium ingredients to nourish, rejuvenate, and enhance the skin's natural beauty. By purchasing our full range at a wholesale price, you can provide your customers with a diverse selection of premium skincare solutions while maximizing your profitability. Elevate your business by partnering with Shemana.
All wholesale packs come with free testers. 
Retail Price $3355.50

Log in to see these prices in wholesale 
4 x Heart Mist
4 x Crystal Mist
4 x Shaman Mist 
4 x Savasana Mist
4 x Dream Mist 
4 x Heart Oil 
4 x Alchemy Oil
4 x Dream Oil
4 x Alpha Man and Beard Oil
4 x Ritual Face Serum
2 x Equinox Bath Soak 
2 x Portal Bath Soak 
2 x Solstice Bath Soak 
2 x Eclipse Bath Soaks
2 x Lunar Bath Soaks
4 x Invoke Perfume Elixir
4 x Evolve Perfume Elixir 
4 x Equilibrium Perfume Elixir