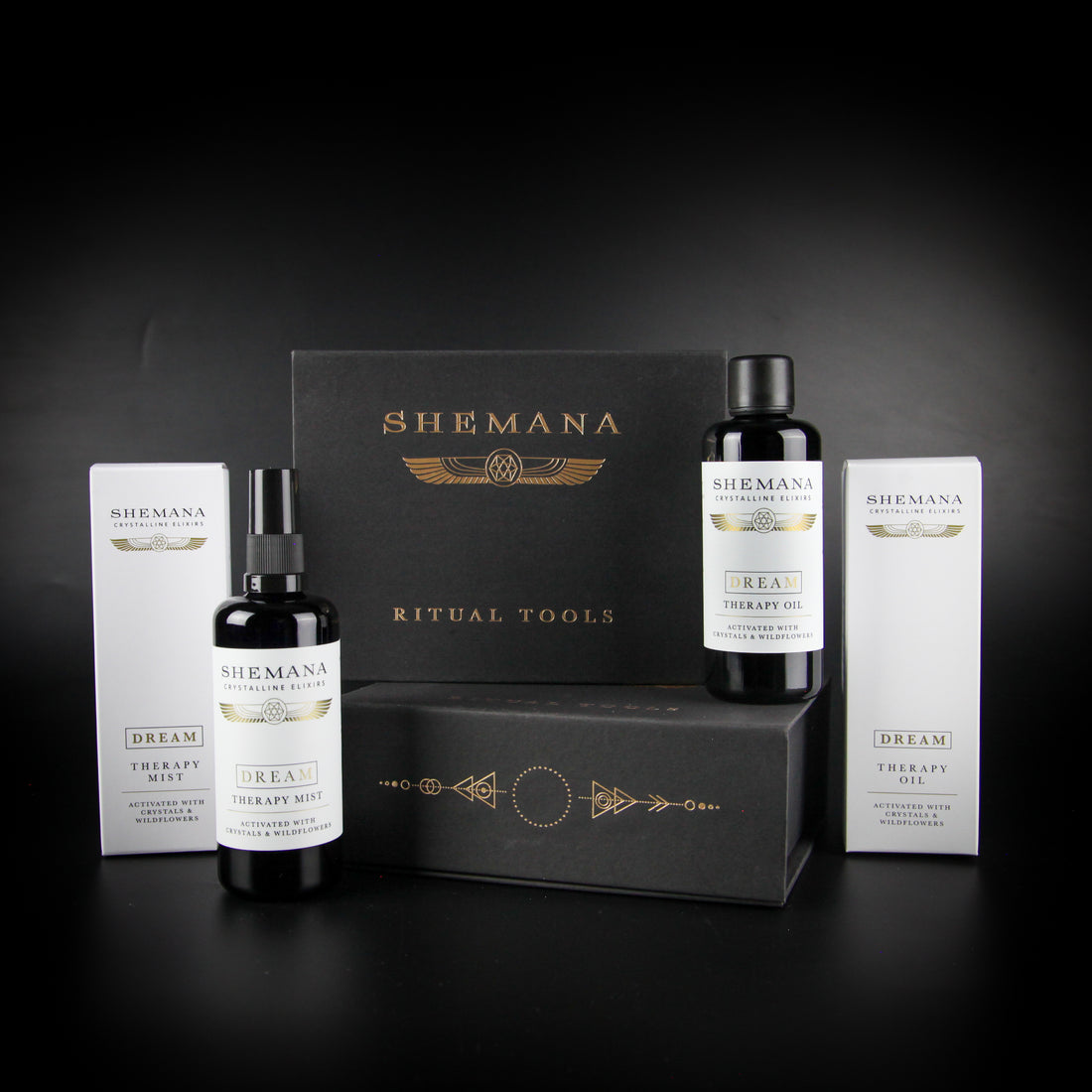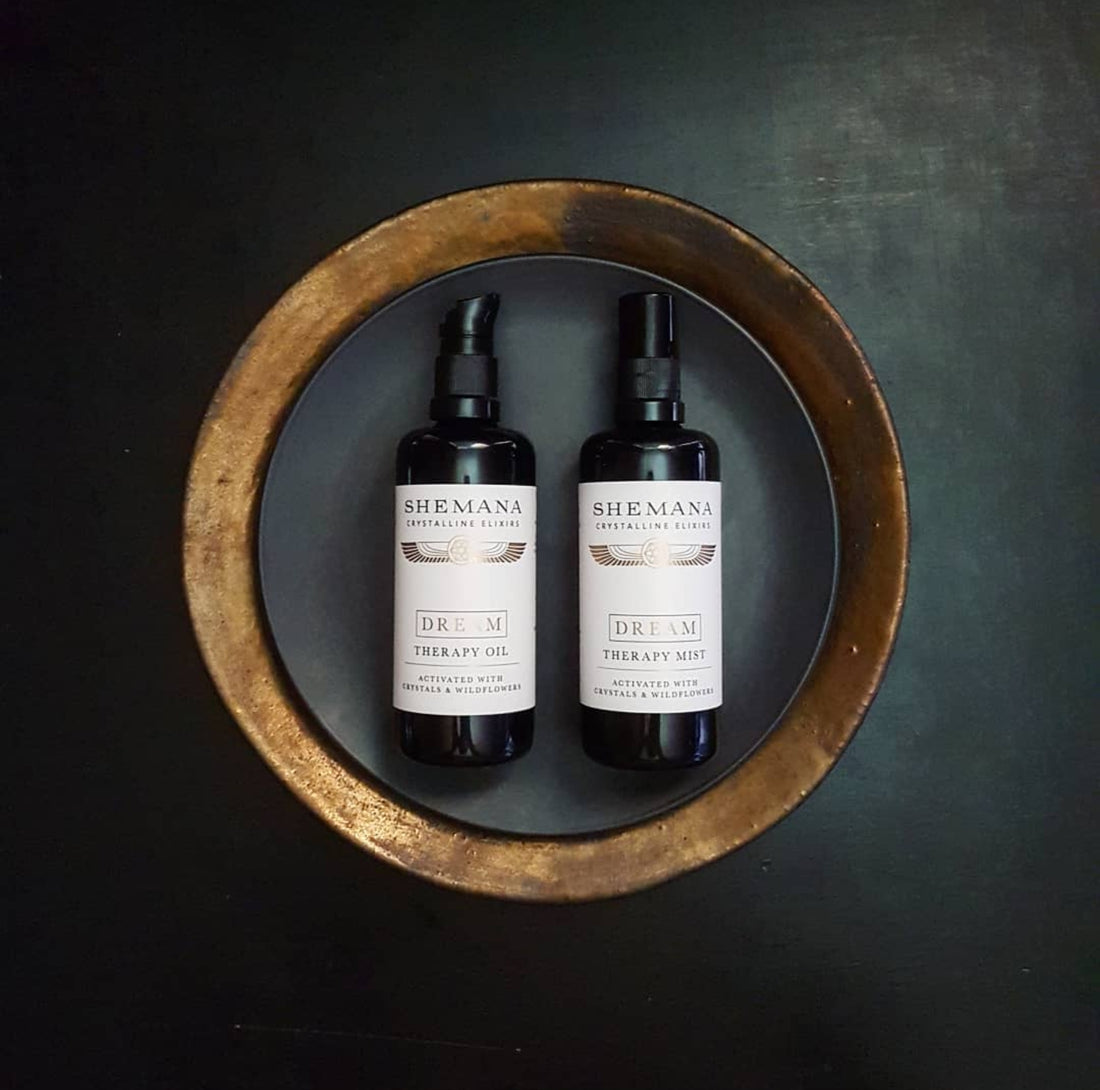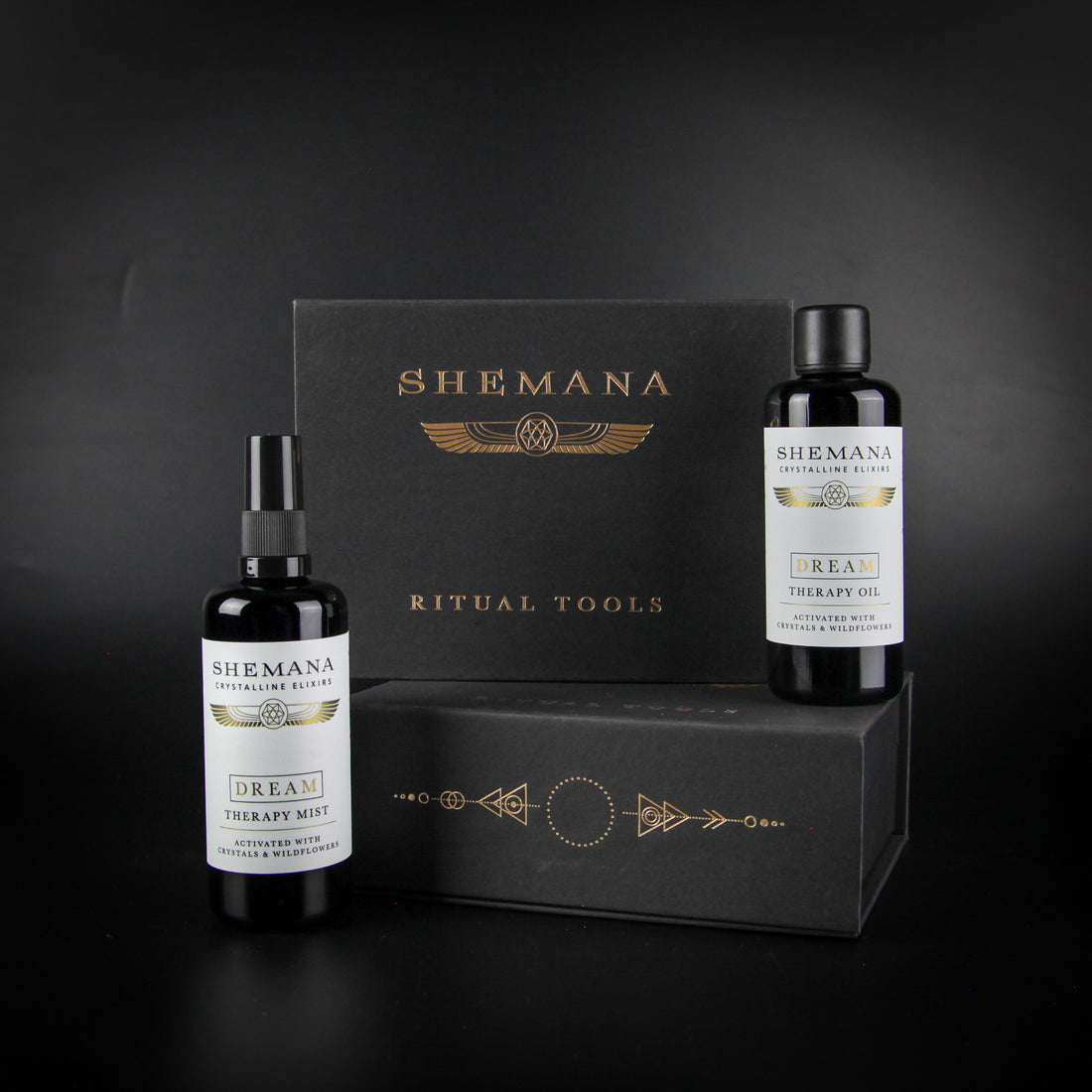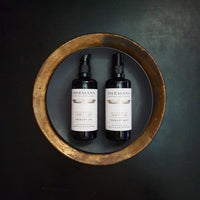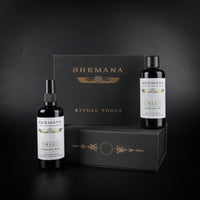 DREAM COLLECTION GIFT BOX
A gift to make dreams come true! This collection of Dream Therapy Oil & Mist is the perfect combination to invite a deep sense of relaxation, whilst unlocking the powerful realms of the subconscious.
DREAM BODY & BATH OIL - Luxury skin elixir of organic Camellia Seed and Fractionated Coconut Oil make this botanical oil lightweight, fast absorbing and silky smooth. Blended with Sandalwood and Lavender essential oils, specifically chosen for their relaxing soothing scent.
DREAM THERAPY MIST - Invite a supreme sense of serenity with an essential oil sensory journey of Sandalwood, Bergamot, Lavender and Rose essential oils.
Dream Therapy Oil & Mist are infused with a specially selected Crystalline remedy, designed to assist with recognition and understanding of the subconscious. Allowing inspiration to be awakened and your deepest desires to be revealed, so that dreams may come true.
For Full ingredients list and further details, see links below.