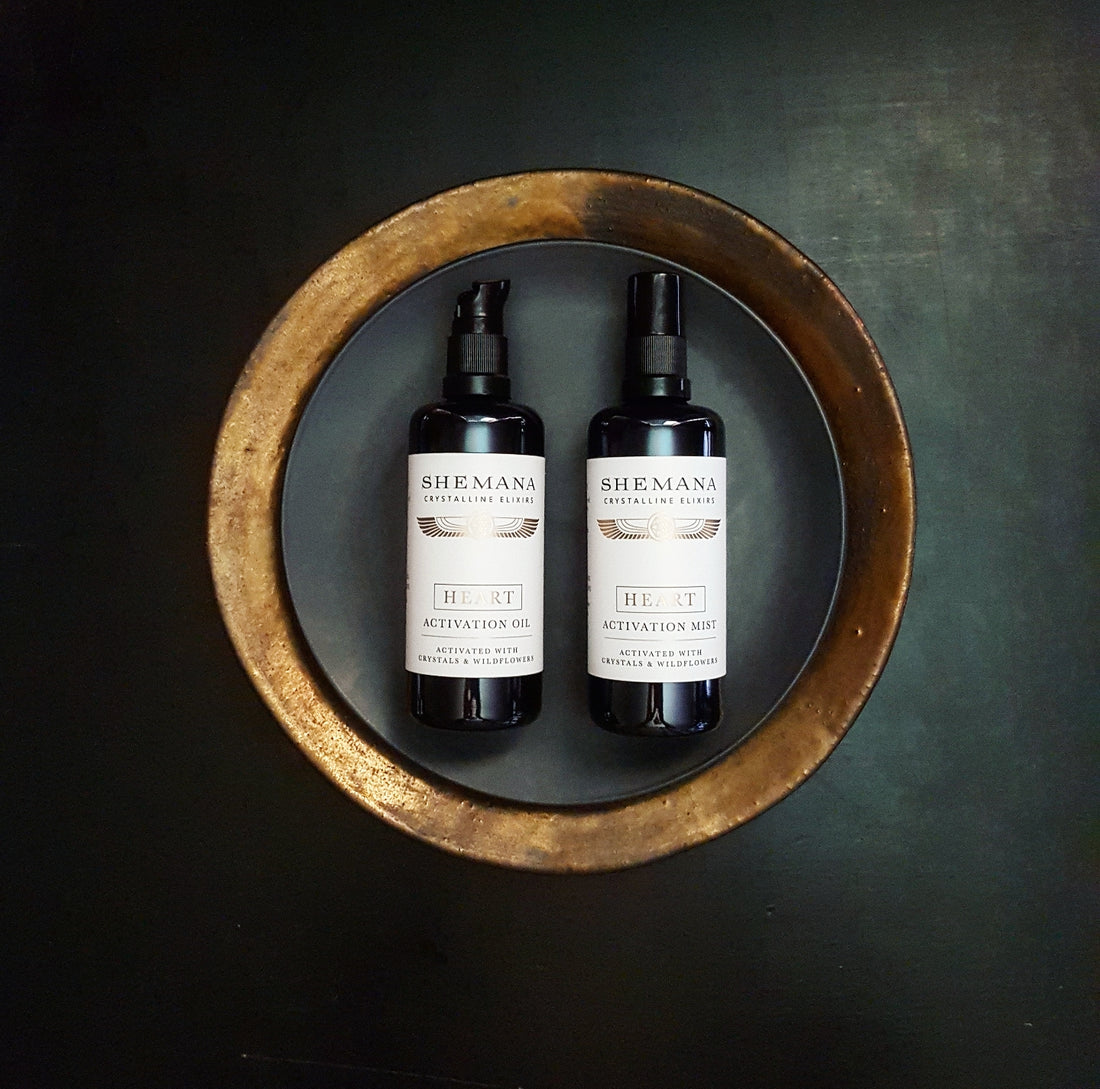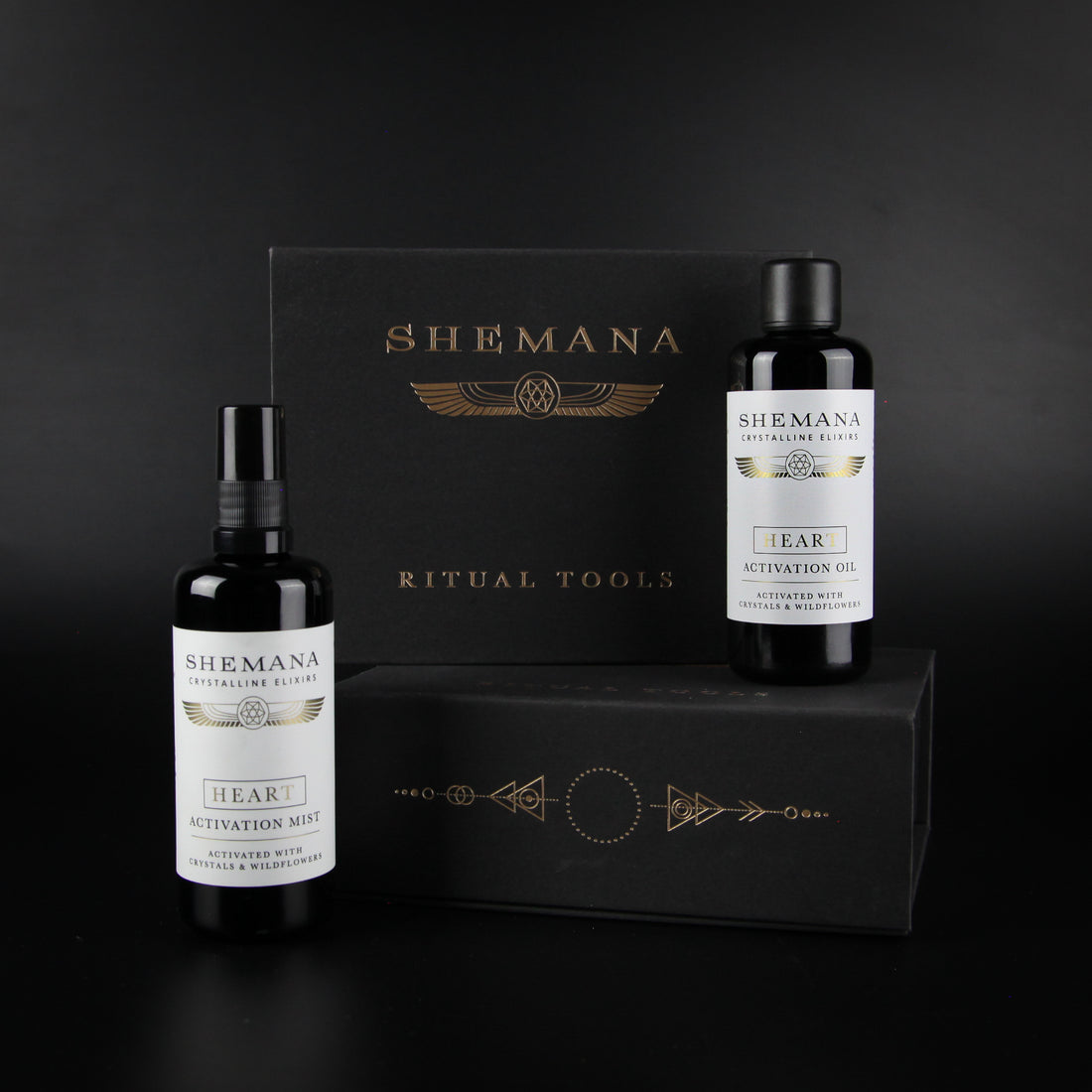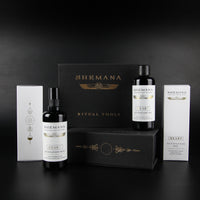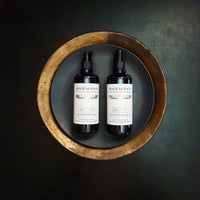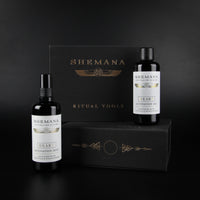 HEART COLLECTION GIFT BOX
 Give the gift of heartfelt joy! A collection of our best selling Heart Activation Collection, packaged in a beautiful black & gold Ritual Tool Box.
HEART BODY & BATH OIL - Luxury skin elixir with a medicinal plant solar infusion of Lavender, Calendula, Chamomile and Rose Petals. Scented with delicate sweet musky essential oil perfume of Vanilla & Rose.
HEART ACTIVATION MIST - The deeply romantic scent of Rose is the soul of this Elixir, entwined with a sweet vanilla soulmate, this essential oil sensory journey will arouse a heartfelt connection to the purest forms of Love.
The Heart Activation Oil & Mist are infused with an ancient alchemy Crystalline remedy that invites an opening, healing and activation of the true heart. These sacred intimacy tool connects one to their deeper emotions, allowing the language of the Heart to flow freely. 
For full ingredients list and further details, see links below