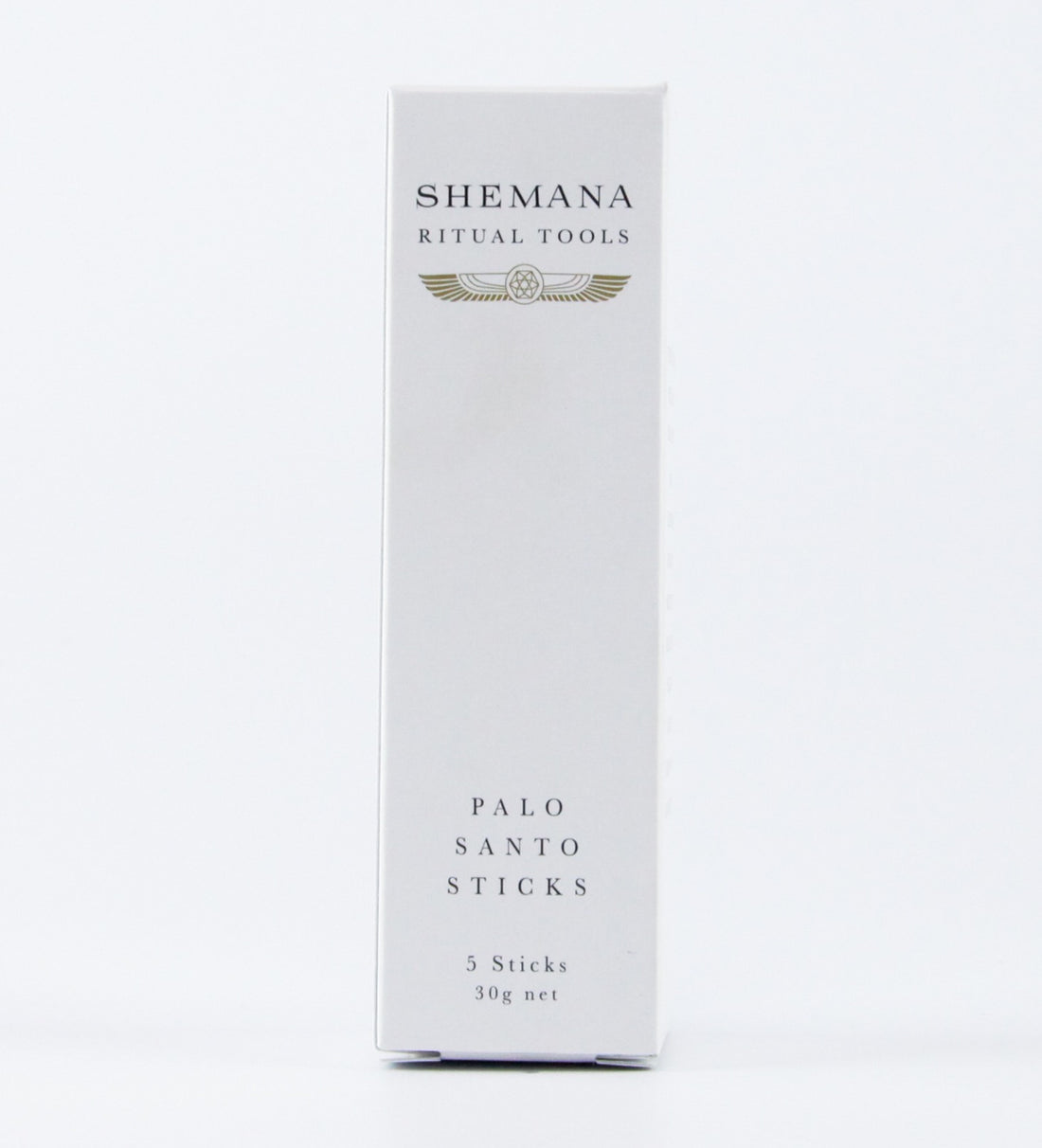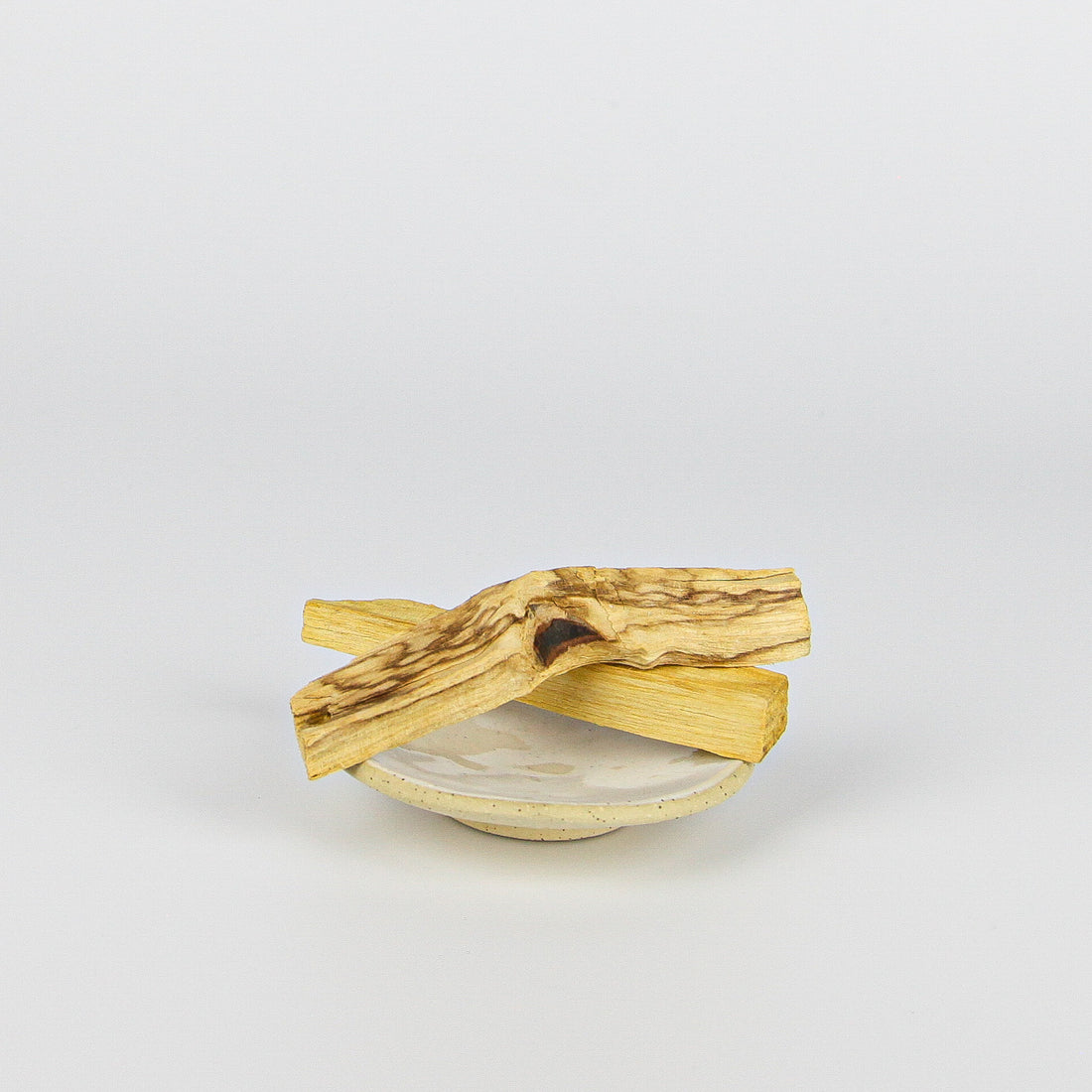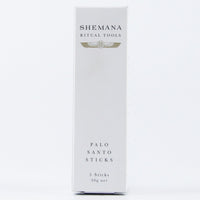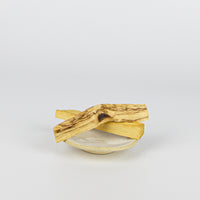 *PLEASE NOTE: Our Palo Santo no longer has the small hole drilled in the top.

Palo Santo is a sacred wood that is native to South America. Its name literally means holy wood. When it is burned, the smoke is believed to have both medicinal and therapeutic healing power. Its sweet scent of pine, mint, and lemon is a powerful tool to restore your inner balance to bring a deeper connection to the Earth and your divine connection.
Reforestation and sustainability practices are supported. Only the fallen branches of the Palo Santo tree are harvested after it has naturally died. No oils or fragrances added, our Palo Santo sticks are 100% pure and organic. 30g Net

See below for more info about the respectful and sustainable harvesting practices of our Palo Santo Holy Wood.
Hold the Palo Santo and light the opposite end. Wait till the flame ignites then gently blow until it smoulders. If the smoke dwindles, blow until the ember regains its glow. Allow the sacred smoke to surround yourself and your space. Perform your ritual by holding it in your hand, placing in a heatproof bowl or use the hole to hang it on the Shemana incense stand.
SUSTAINABILITY STORY
PALO SANTO
We are very proud to work with a supplier who takes great care in the collection of Palo Santo. The trade of Palo Santo is highly regulated in South America and it is illegal to cut down trees for consumer use. Therefore all of the Palo Santo we get comes from naturally fallen trees and limbs that are collected by the surrounding communities. There are several systems of checks and balances to make sure that the rules and law are followed when it comes to making Palo Santo products.​

There are communities that live around the forests where Palo Santo trees grow in Piura, Peru, and they are responsible for collecting the Palo Santo wood. They never cut down trees because it's illegal but interestingly enough, also because there would be no special scent! Palo Santo trees have to lay in the sun and dry for a period of time to accumulate the scent that they have from their natural oils and resin. The communities describe their "harvesting" or "collecting" as if they were walking through the forest and cleaning it up - picking up branches and dead trees.

New Palo Santo trees are planted around the forest and the communities are working hard to get these areas classified as a protected forest to prevent damage and logging. New trees are planted every single year to make sure the Palo Santo species sticks around for a very long time.

 In fact, planting new saplings is actually a requirement of the Palo Santo producers given to them by their government. Not only are we doing everything we can to work with the proper vendors who care about the environment and this sacred plant, but this Palo Santo trade actually supports and feeds the local communities in Peru - they depend on it as a primary source of their small local economy. So now you know where our Palo Santo actually comes from!