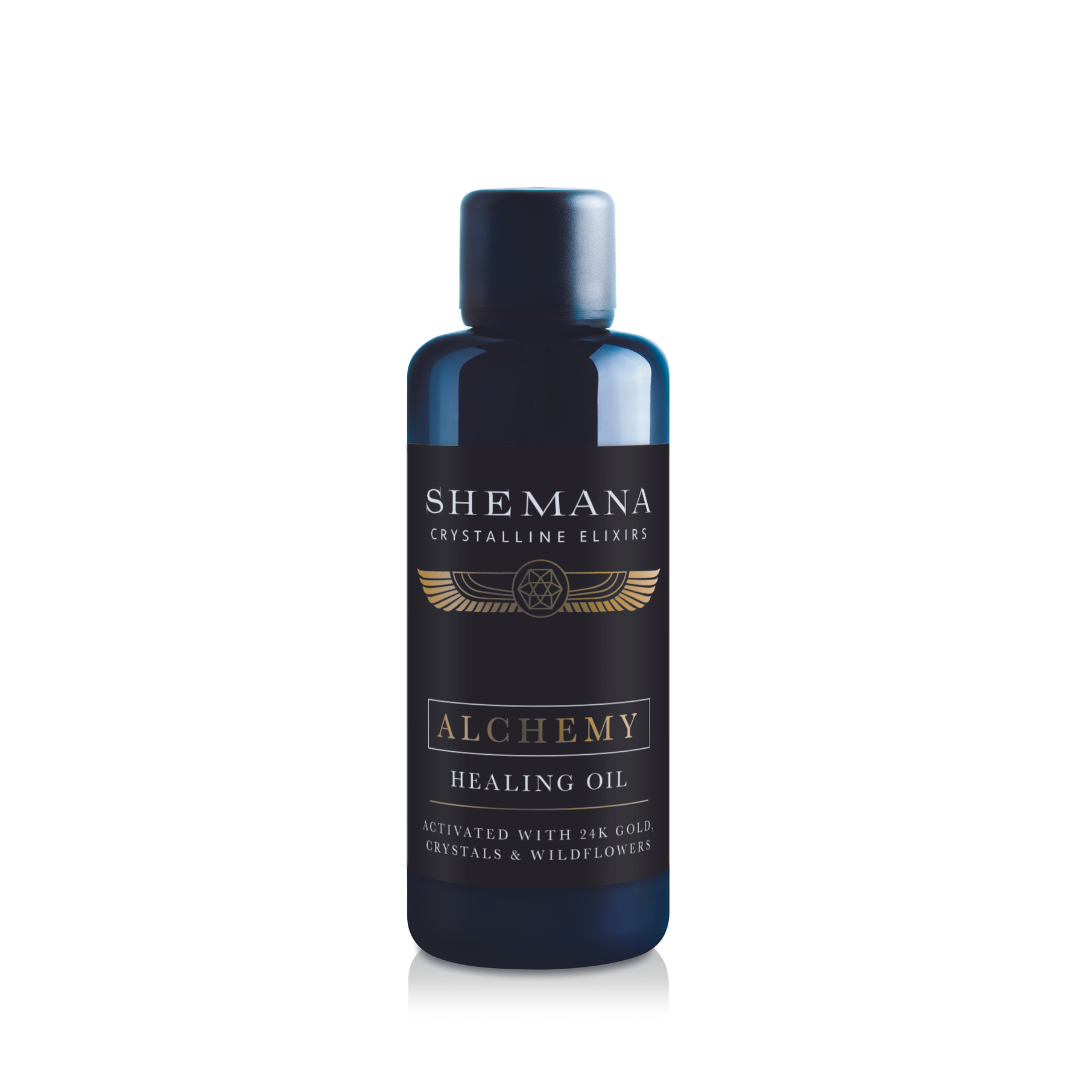 ALCHEMY Healing - Body & Bath Oil
Luxury skin elixir with the potent healing power of 24K gold and over 10 traditional medicinal herbs. Blended with nourishing botanical oils and an exotic scent of sultry resin & sweet lime essential oils.
Infuse your skin with natural plant-based vitamins, fatty acids and antioxidants to hydrate and rejuvenate. This elixir leaves skin feeling silky soft and delicately scented.
Alchemy oil is activated with Crystal and Australian Wildflower essences to aid in personal healing and transformation. Activates the power of the Solar Plexus Chakra.
Perfectly suited to all skins types, can be used all over the body, in the bath and even doubles as a nourishing hair mask.
100% Natural plant-based ingredients- Vegan Friendly - Cruelty Free - Handmade in Australia
100ml Miron violet glass bottle and easy-pour cap.
Camellia Oil*, Sweet Almond Oil, Vitamin E, Jojoba Oil
SOLAR-INFUSION: Red Rose Petals*, Lavender*, Calendula*, Chamomile*, Comfrey*, Marshmallow Root*,Yarrow*, Echinacea Root*, 24K Gold
ESSENTIAL OILS: Vanilla Absolute, Rose Absolute, Cedarwood, Sweet Lime, Lavender*, Benzoin Macerated Oil.
CRYSTAL & WILDFLOWER ESSENCE: Gold+, Amethyst+, Fluorite+, Australian Desert Wildflowers+.
*Certified Organic, + Wildcrafted
FOR EXTERNAL USE ONLY
Recommended as a direct nourishment for the skin, soothing for skin irritations.  Apply all over body or where needed with focus and intention.
See below for more details.