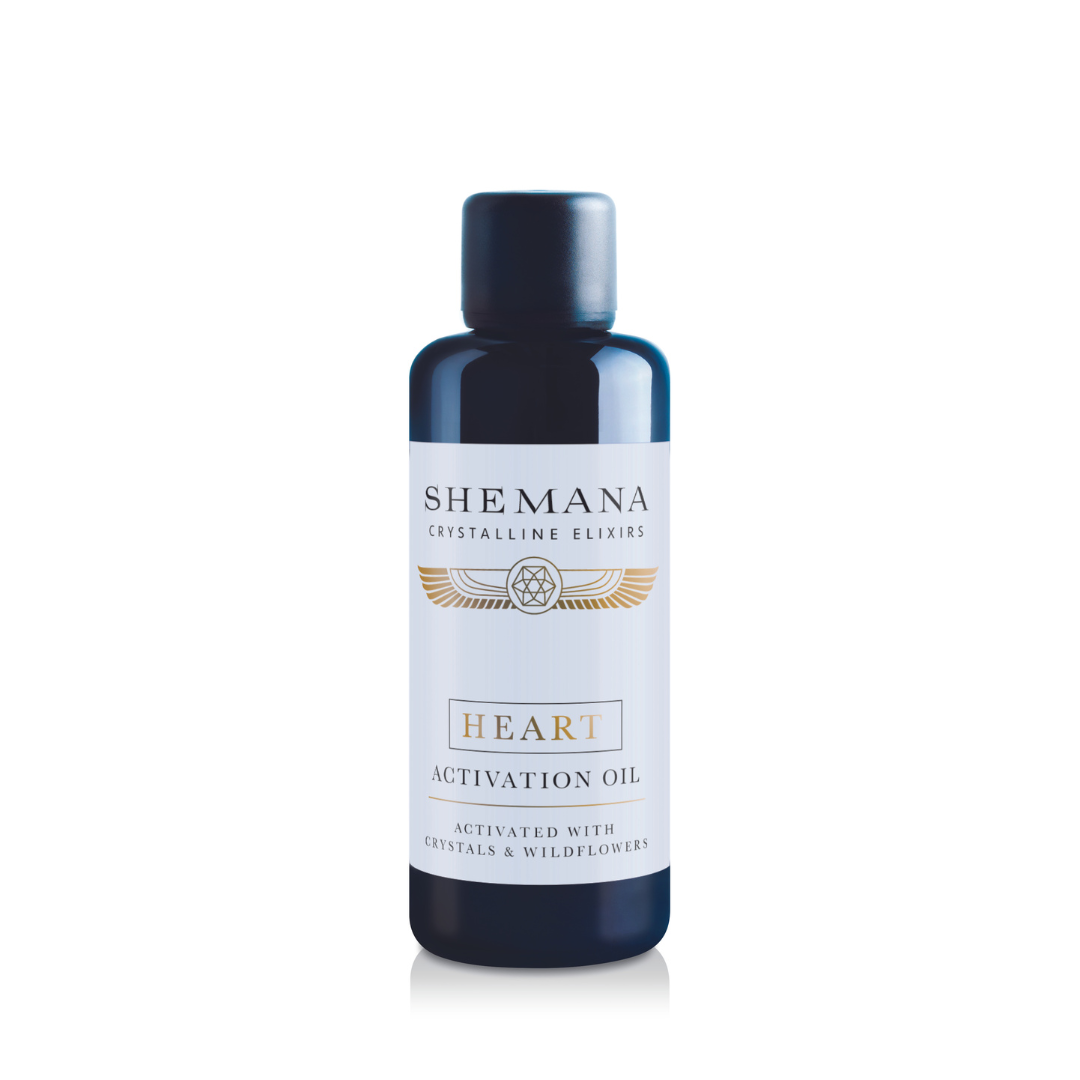 HEART Activation - Body & Bath Oil
Luxury skin elixir with a medicinal plant solar infusion of Lavender, Calendula, Chamomile and Rose Petals. Scented with delicate sweet musky essential oil perfume of Vanilla & Rose.
Infuse your skin with natural plant-based vitamins, fatty acids and antioxidants to hydrate and rejuvenate. This elixir leaves skin feeling deeply nourished and deliciously scented.
Activated with potent sequence of Crystal and Australian Wildflower essences.Designed to awaken the essence of the True Heart, assisting with emotional healing and heart-felt communication.
Perfectly suited to all skins types, use all over the body or in the bath to enhance heartfelt joy. Can even be applied to ends of hair as a nourishing hair mask.
If you enjoy the Heart Oil essential oil scent, Our Equilibrium Perfume Elixir is a concentrated version of this fragrance.
100% Natural plant-based ingredients- Vegan Friendly - Cruelty Free - Handmade in Australia
100ml Miron violet glass bottle and easy-pour spout.
Camellia Oil*, Sweet Almond Oil, Vitamin E, Jojoba Oil
SOLAR INFUSION: Red Rose Petals*, Lavender*, Calendula*, Chamomile*
ESSENTIAL OILS: Vanilla Absolute, Rose Absolute, Patchouli*, Lavender*CRYSTAL &
WILDFLOWERESSENCE: Rose Quartz+, Kunzite+, Pink Tourmaline+, Sydney Rose+, Little Flannel Flower+, Fringed Violet+, Red Suva Frangipani+.
*Certified Organic, + Wildcrafted
FOR EXTERNAL USE ONLY
Apply to the body with focus and intention.
Recommended as a body or bath oil to welcome states of love and trust.
See below for more details.