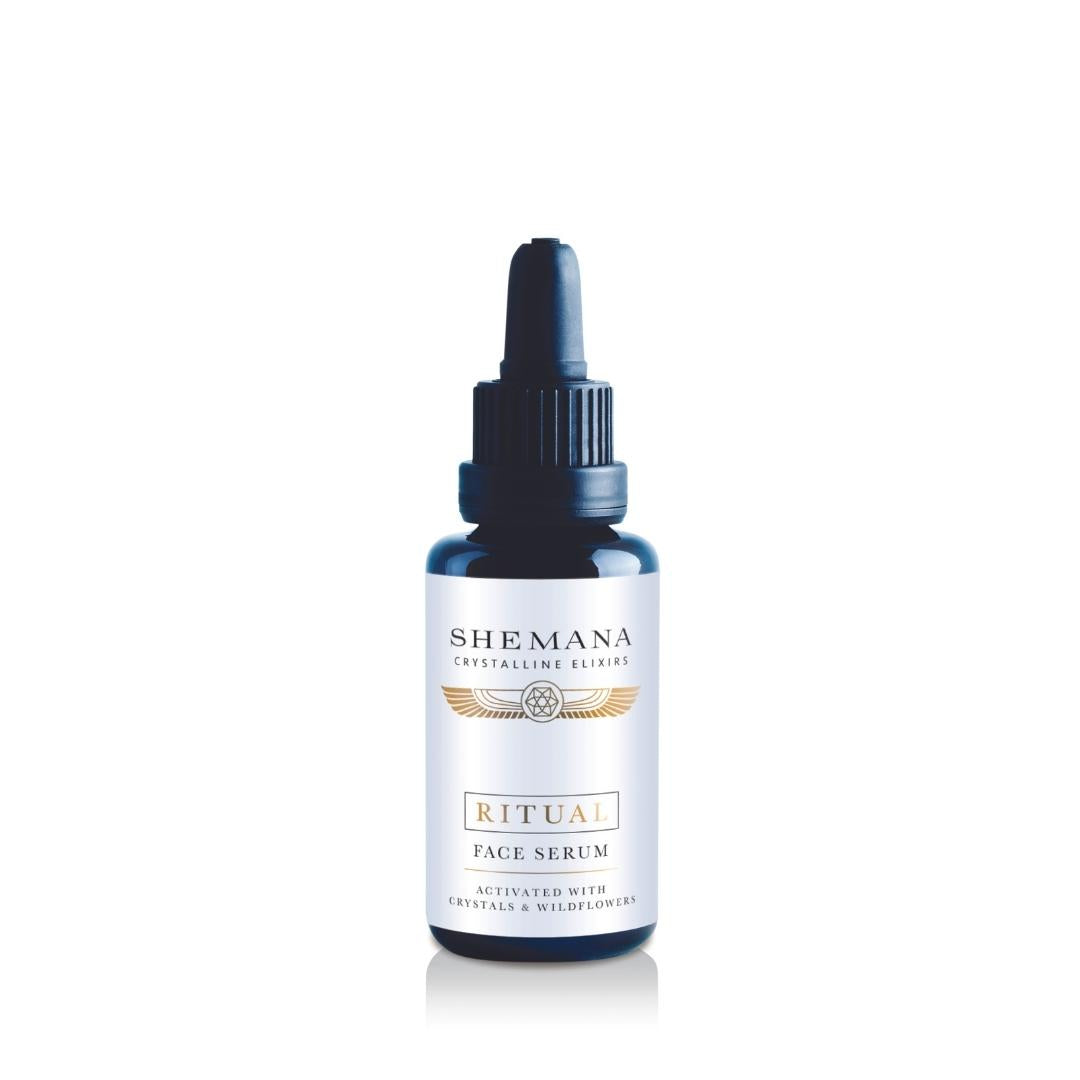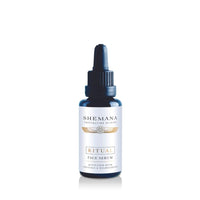 RITUAL - Face Serum Elixir
A supercharged elixir of nourishing botanical oils and restorative herbal extracts infused with a vibrational Crystalline Essences to purify and harmonise the body, mind and spirit. 
The plant powered ingredients are specially selected for their high content of antioxidants, omegas, vitamins and minerals. 
Luxurious botanical oils rich in essential fatty acids to assist with collagen production and increasing skin elasticity. 
Australian superfood, Kakadu Plum, with multi-layered antioxidants help minimise signs of ageing by protecting against free radicals.
Medicinal herbals solar infusion of Rose petals, Lavender, Calendula and Chamomile to support, soothe and regenerate the skin.
Activated with a Crystalline Vibrational Remedy that is designed to enhance a connection to ones intuition, clarity and foresight.
The beautiful lightweight silky texture is suitable for all skin types.
This is an oil-based elixir, perfect for deep hydration on dry skin and can be very helpful when it comes to balancing an oily complexion.
See Below for application details.
100% Natural plant-based ingredients- Vegan Friendly - Cruelty Free - Handmade in Australia

Packaging: 30ml Miron violet glass bottle +  glass pipette applicator + printed box.
Organic Camellia Oil*, Sweet  Almond Oil, Jojoba Oil, Pomegranate Oil, Watermelon Seed Oil, Kakadu Plum Extract, Vitamin E, SOLAR HERBAL INFUSION: Rose petals*,Lavender*Calendula*, Chamomile* ESSENTIAL OILS: Vanilla CO2, Rose Absolute, Lavender,CRYSTAL & WILDFLOWER ESSENCES: Pearl+, Iolite+, Herkimer Diamond+, Bush Fuchsia+.
*Certified Organic +Wildcrafted.
EXTERNAL USE ONLY
Apply several drops of Face Oil as a final layer to your skincare routine.

Mix a few drops into your moisturiser to boost hydration and activate with Crystalline elixir benefits!

The rich array of botanical oils work wonders as a night serum.

Performs beautifully as a primer under make-up.
See below for Crystal remedy infomation.