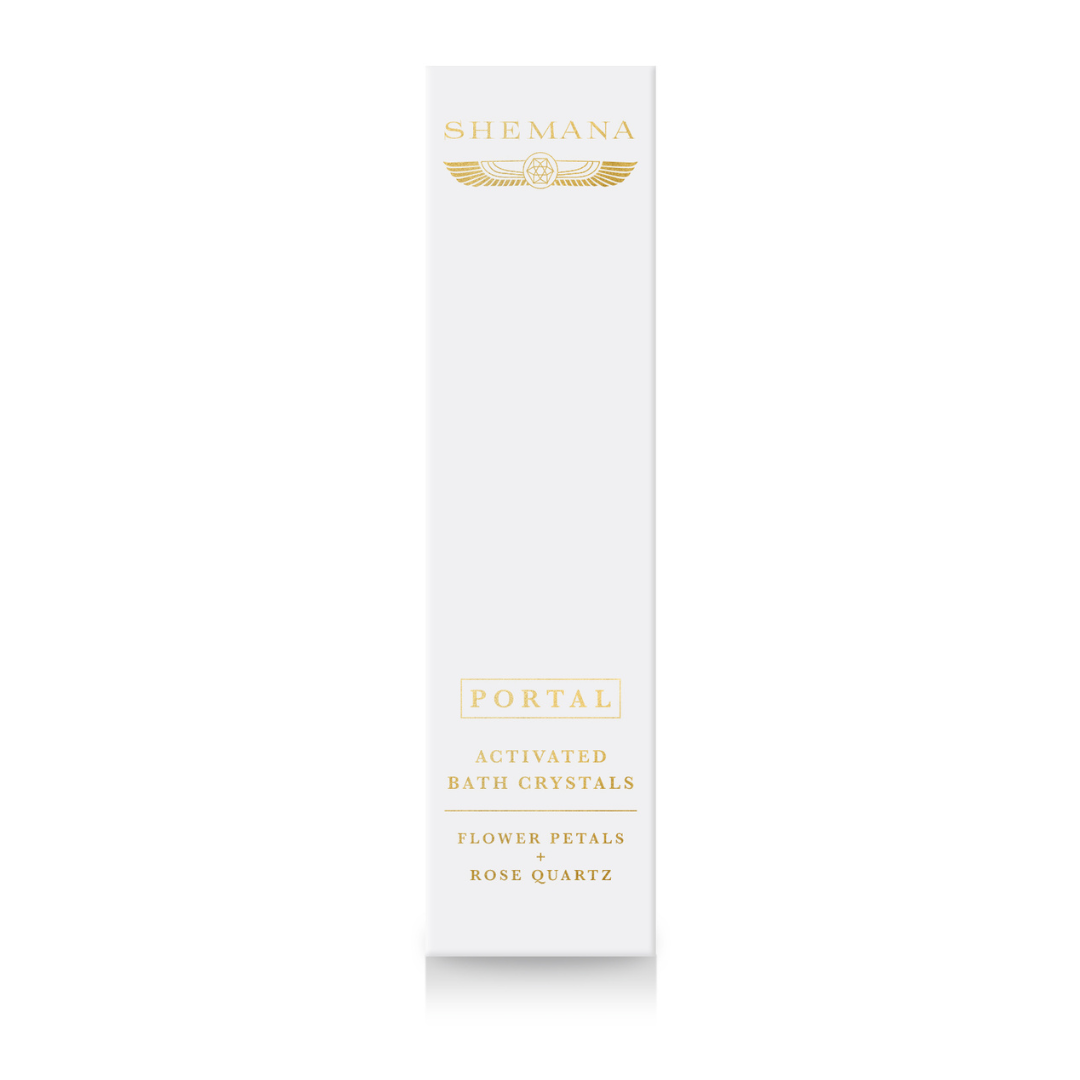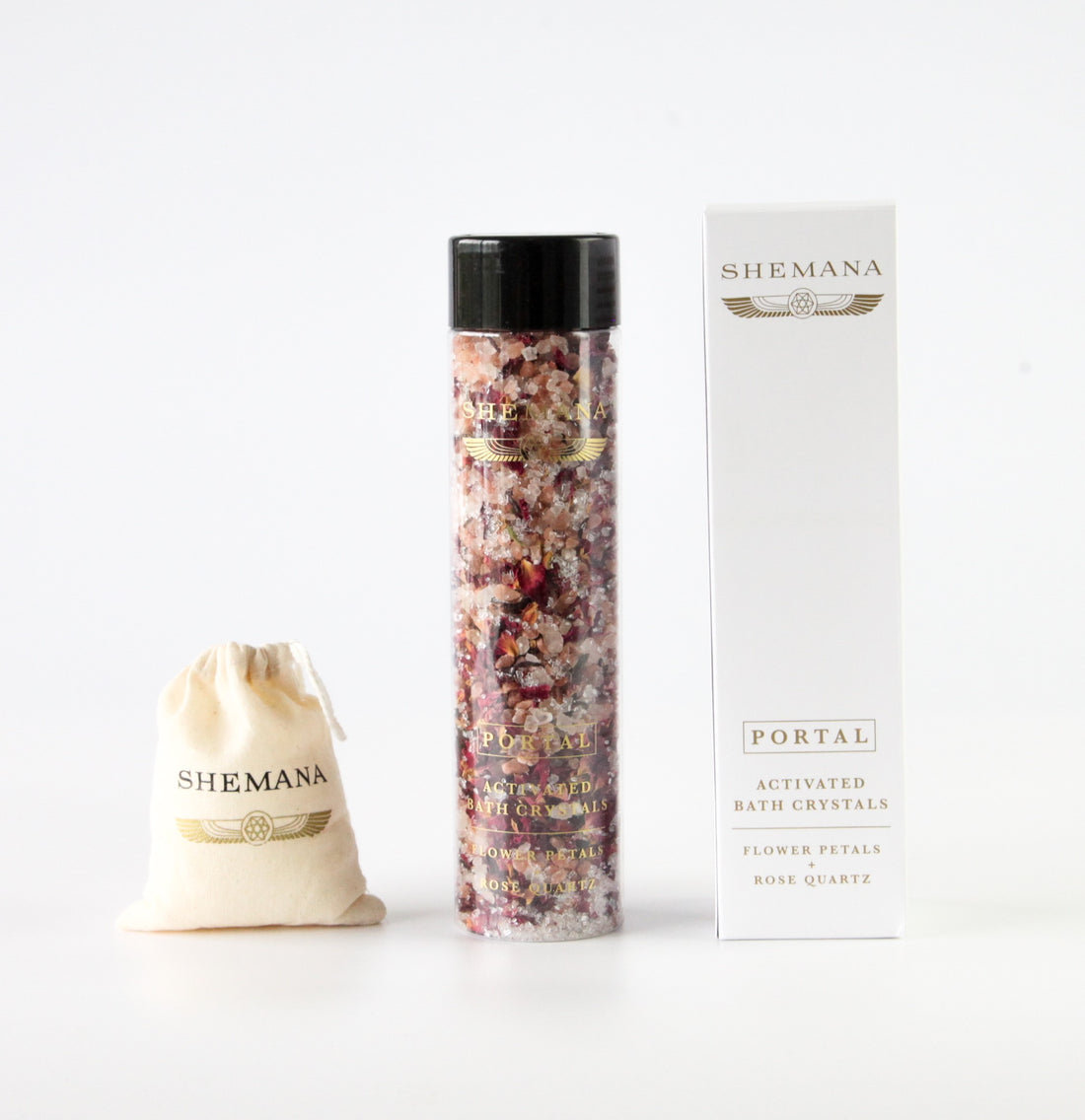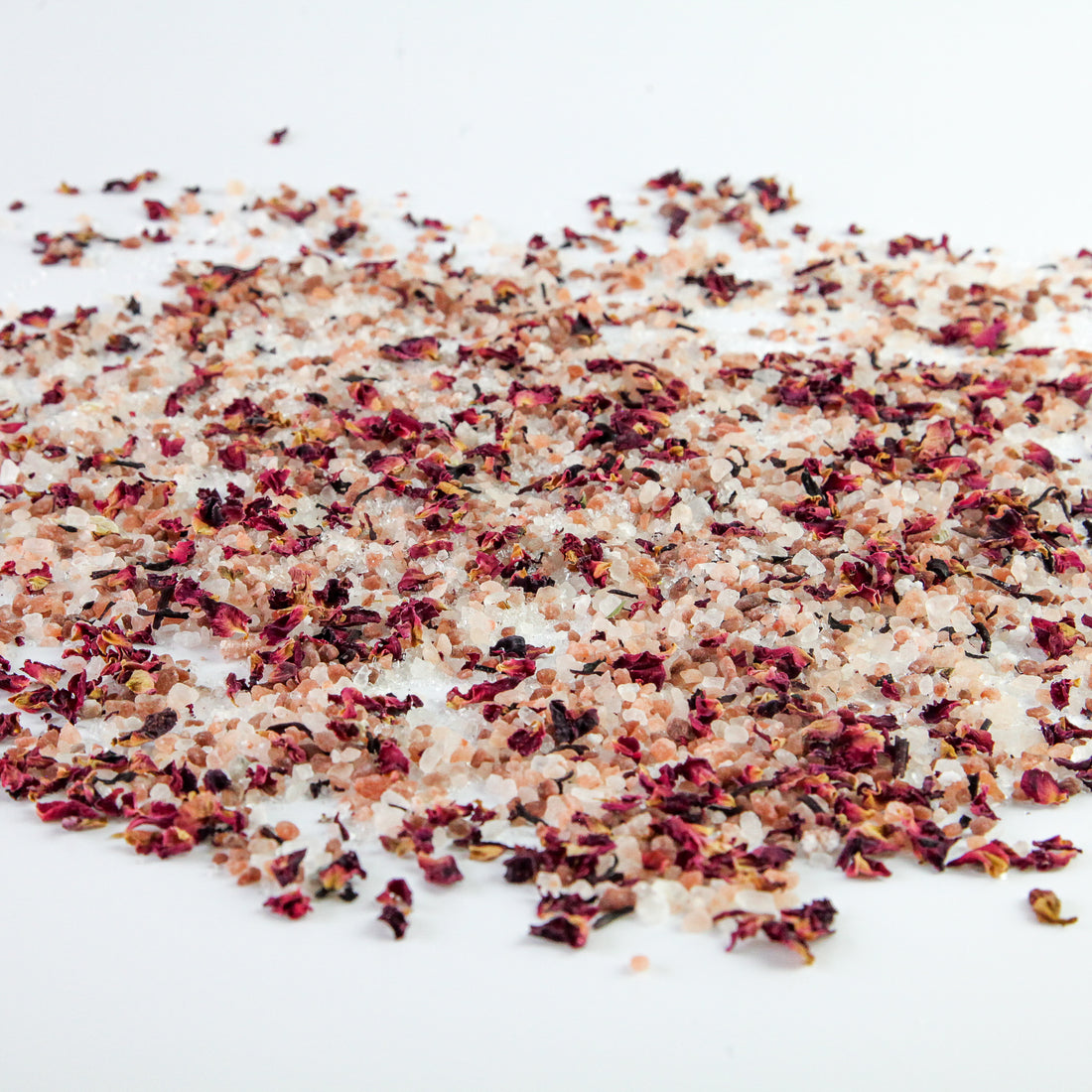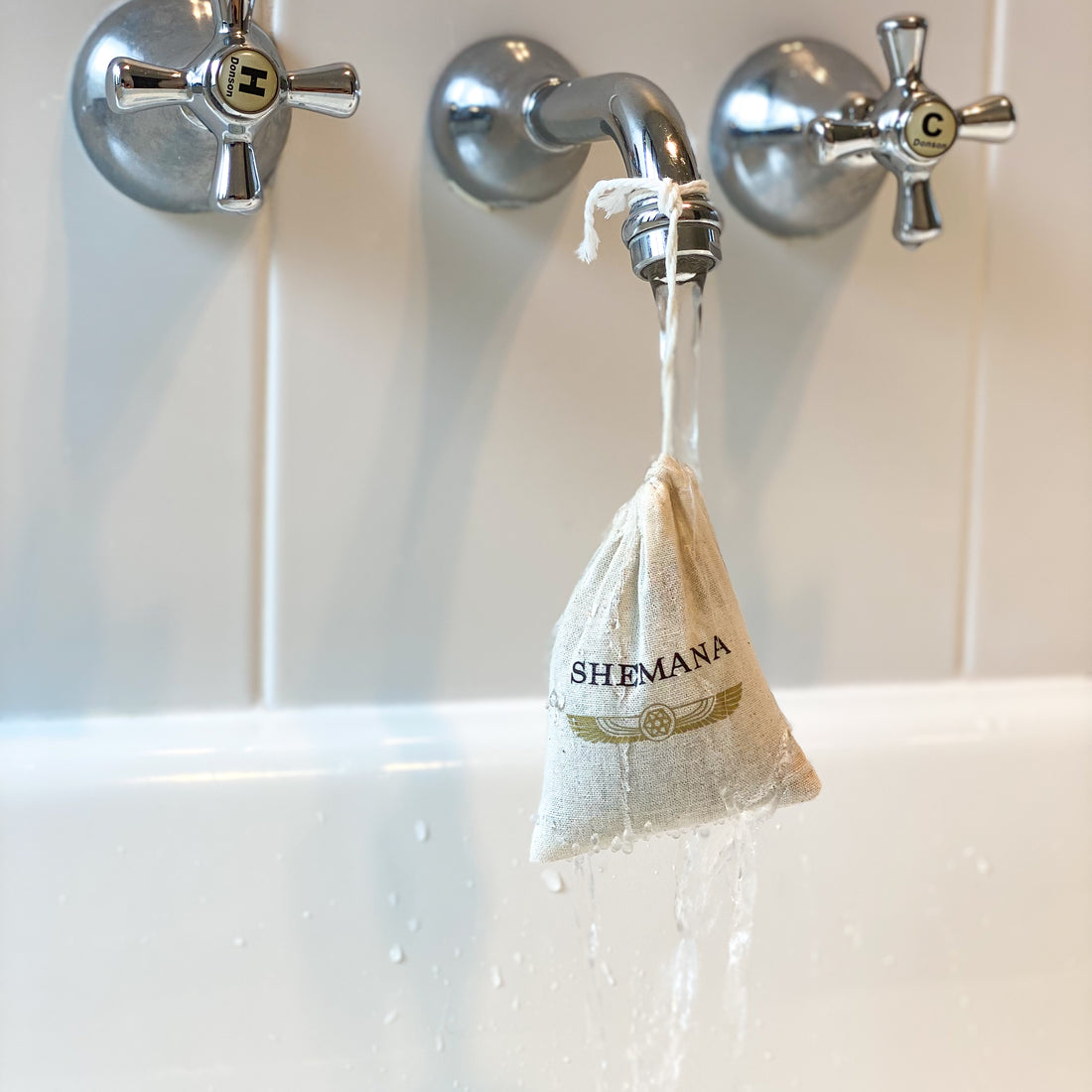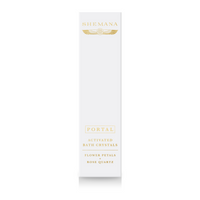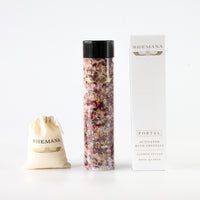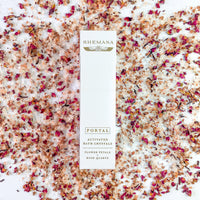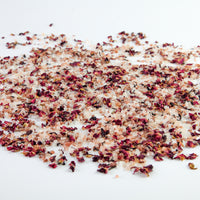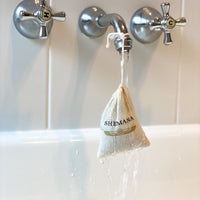 PORTAL - Activated Bath Crystals
Crystalline bathing ritual enriched with Himalayan minerals and magnesium salts, organic rose & hibiscus petals and pure essential oils.
Activated with an Ancient Alchemy Essence of Rose Quartz, Garnet and Celestite Crystal to bring deep appreciation and a higher perspective.
All Natural. Vegan Friendly. Cruelty-Free.
300ml Recyclable PET jar + cotton bath tea bag in a printed box.
See Ingredients, Crystalline Therapy, and Directions, Tabs for more details.
Himalayan Pink Salt, Epsom Salt (Magnesium Sulfate), Red Rose Petals, Hibiscus Petals, Rose Quartz Powder, ESSENTIAL OILS: Pink Grapefruit, Benzoin, Blood Orange, Patchouli, Lavender.
CRYSTAL ESSENCE: Rose Quartz, Garnet, Celestite.
Pour a handful of bath crystals under running water. Stir water to dissolve, as you set your bath ritual intention.