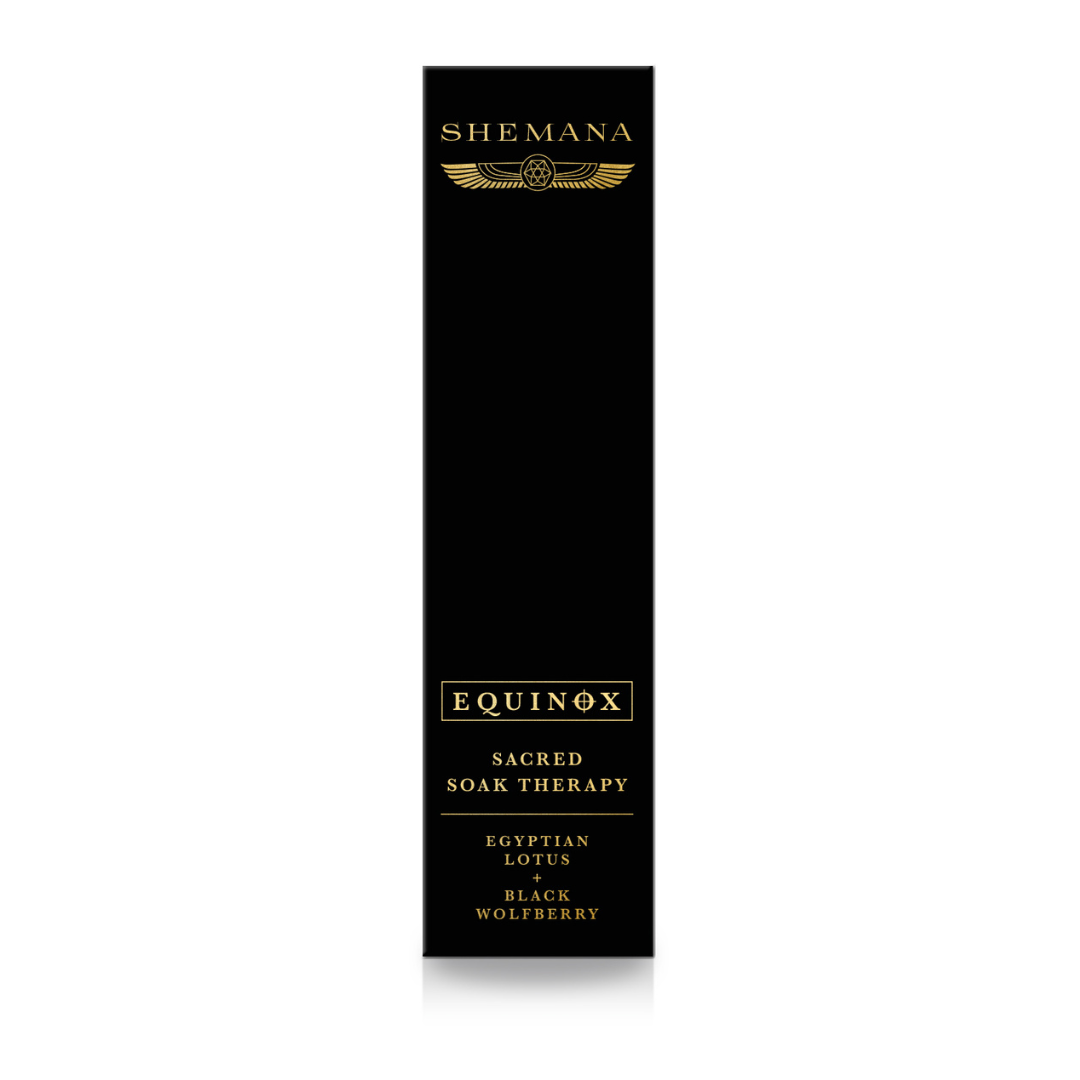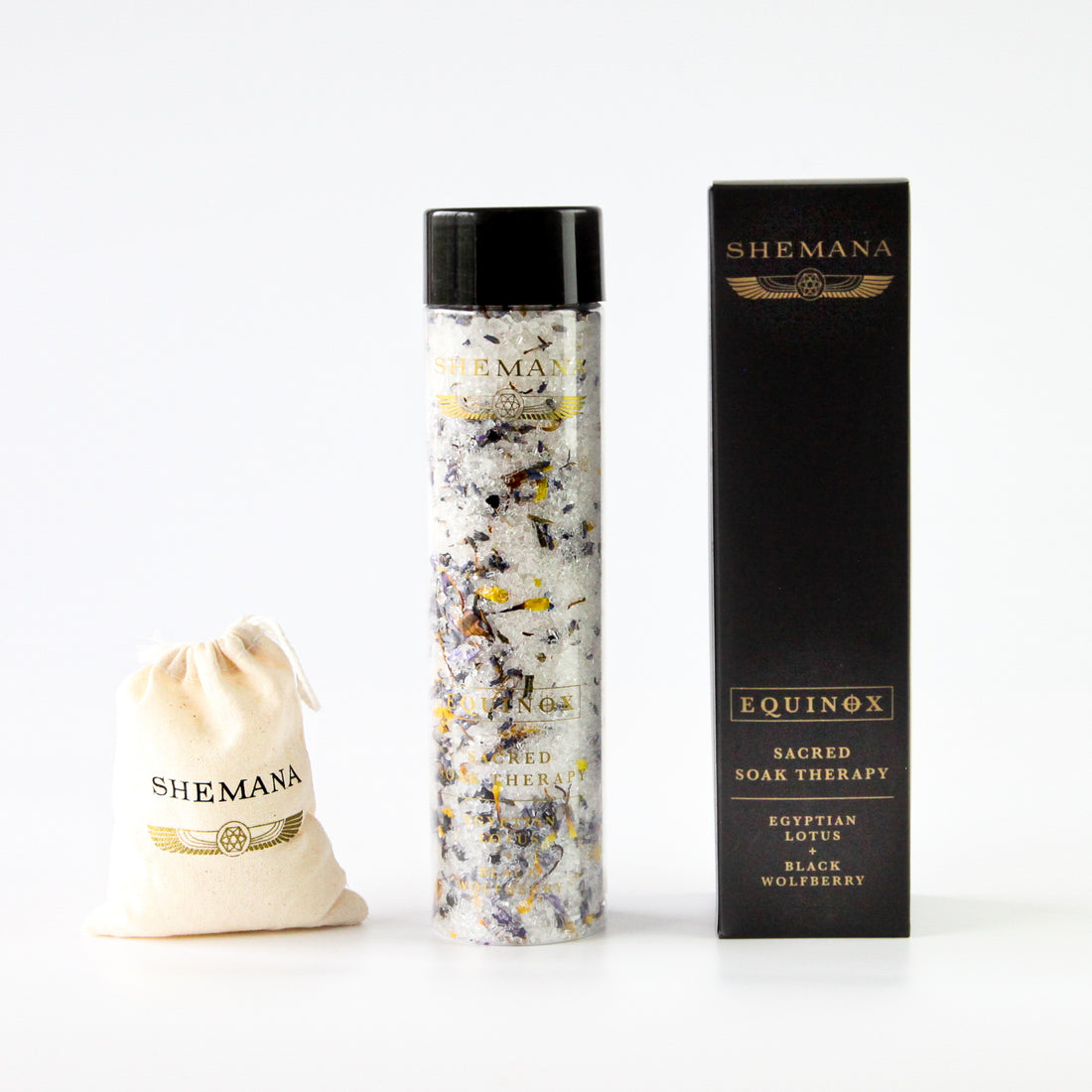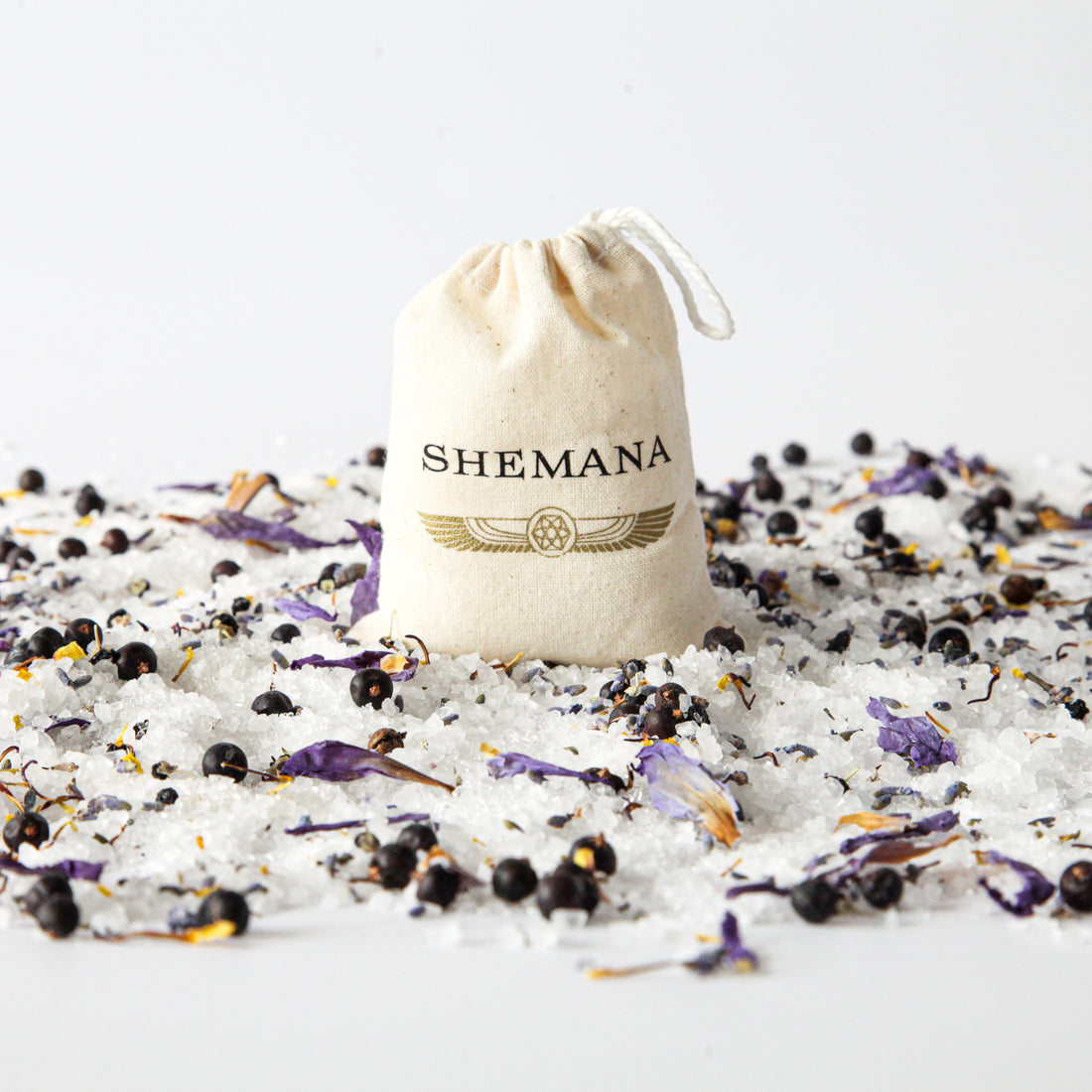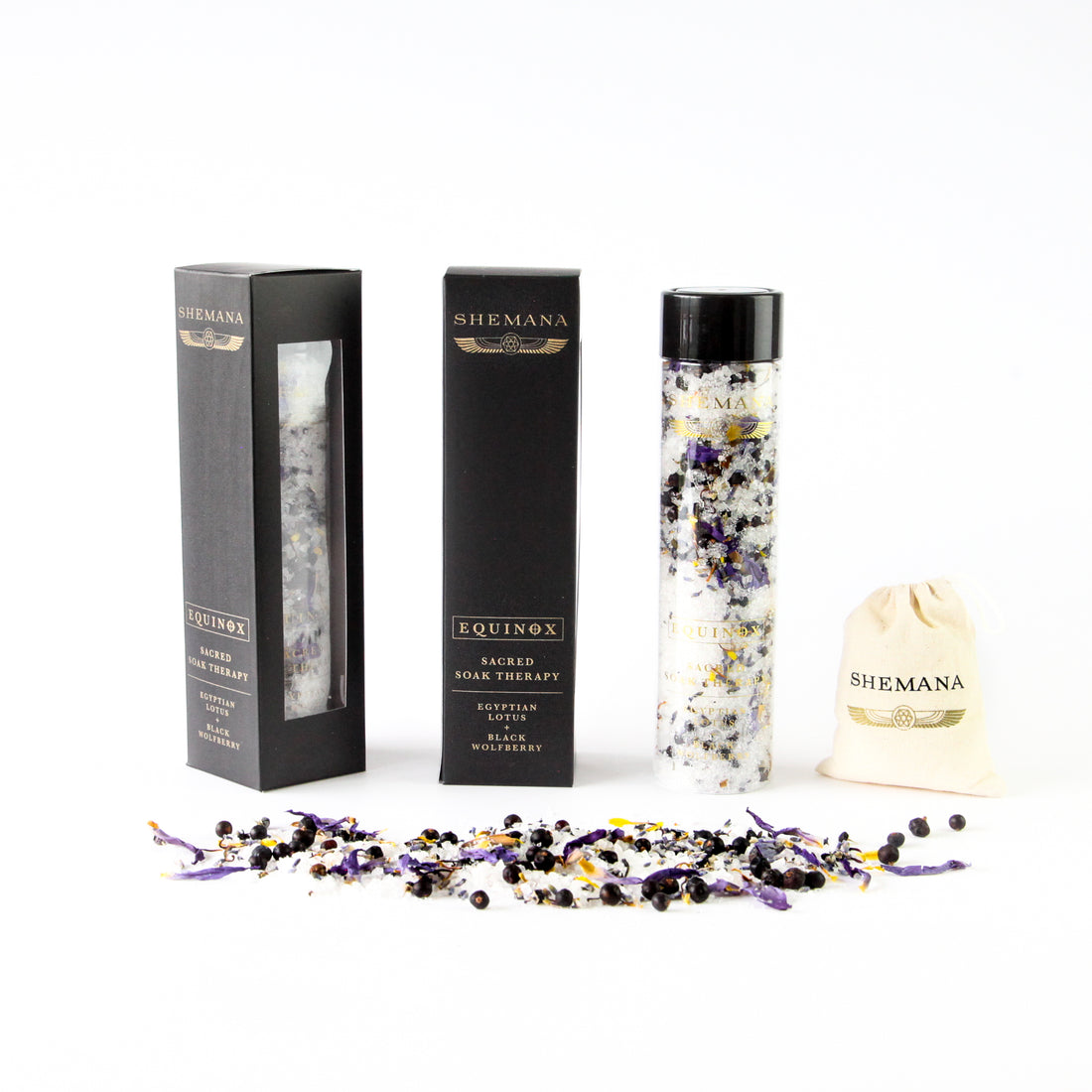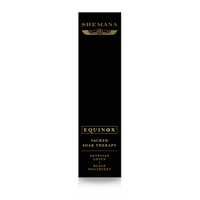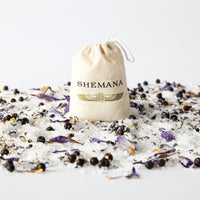 EQUINOX - Sacred Bath Soak - Egyptian Lotus + Black Wolfberry
An ancient Egyptian bathing ritual invoking the magical properties of the sacred Blue Lotus.
Blended with Juniper berries, Lavender petals and Black Wolfberries that release antioxidant-packed purple wisps of colour.
Infused with an exotic essential oils aroma and an empowering Crystal Essence remedy to activate intuition.
300ml Recyclable PET jar + cotton bath tea bag in a printed box.
Australian Sea Salt (Sodium Chloride), Magnesium Sulfate (Epsom salt), Lavender Petals, Black Wolfberry, Juniper Berries, Egyptian Lotus Flowers (Nymphaea caerulea), ESSENTIAL OILS: Frankincense, Peru Balsam, Cedarwood. 
CRYSTAL ESSENCE: 
Black Onyx, Lapis Lazuli, Gold.
Add to bath water, set your intention and soak. Use the cotton bath bag if you prefer to contain the herbs. When finished; empty bag, rinse and re-use.