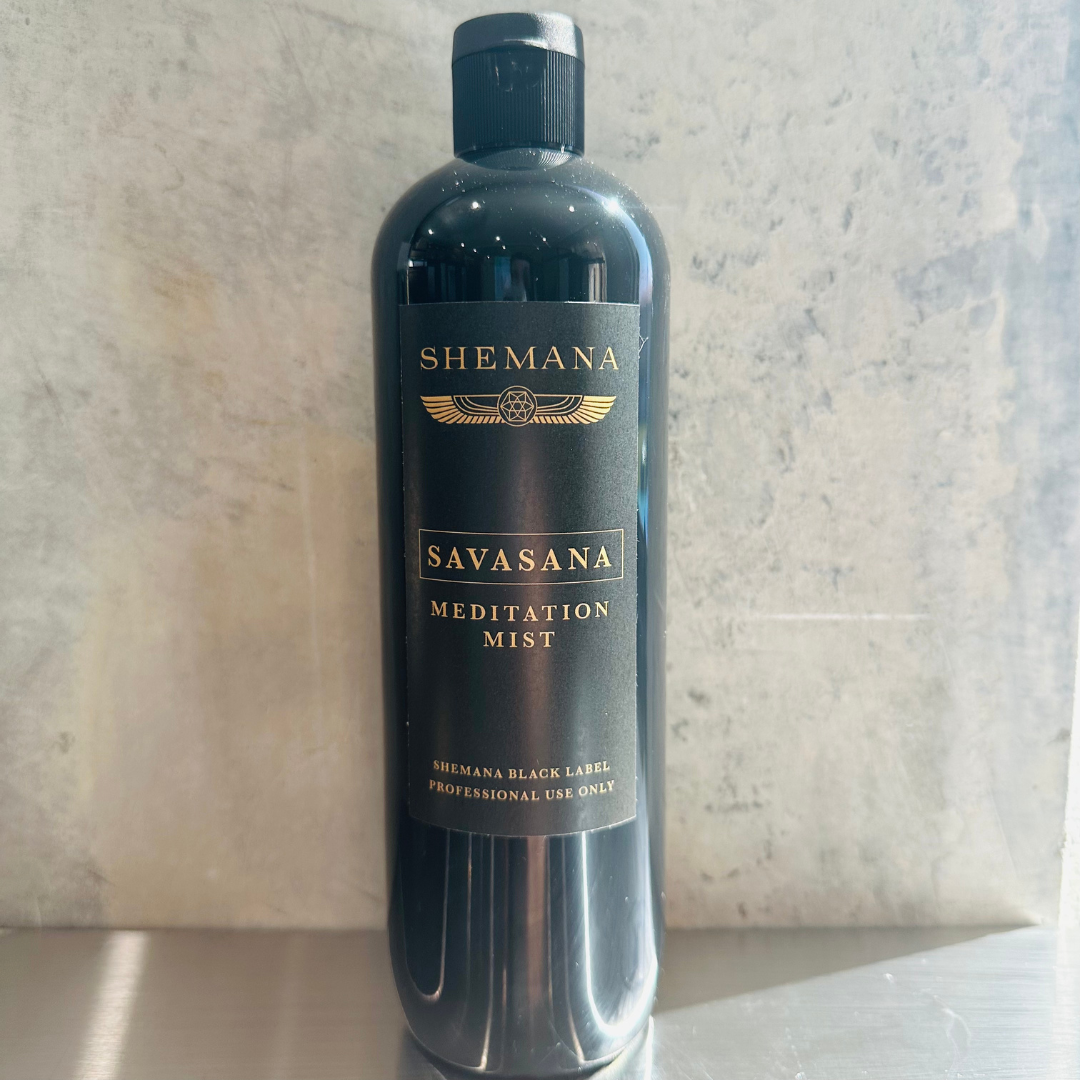 Professional SAVASANA - Meditation, Aura & Yoga Mist - 500ml
Enhance your self-care practices with this Yogic Meditation Mist, recreating the feeling of our favourite yoga pose – Savasana / corpse pose, inviting you into a blissful state of awakened surrender.

Welcome the feeling of release and relaxation as the Crystal Elixir and Lotus Essence supports a grounded integration of your limitless power.
Infused with a soulful sensory journey of an exotic essential oil aroma of delicate rose florals, sweet fresh citrus and a warm balsam wood base.
Use as a body mist & room spray to align your auric field and enhance your atmosphere.
Spray around self and space with focus and intention to invite the feeling of relaxation and reset.
Can be used to deepen your presence in your yoga & meditation practices.
Spray directly onto your yoga mat for a "Crystal Bed" of support during Savasana.
Natural plant-based ingredients- Vegan Friendly - Cruelty Free - Handmade in Australia
500ml glass bottle and Mist spray